We have many activities and our main activity is the wonderful guided moose feedings, where you can get close to the moose.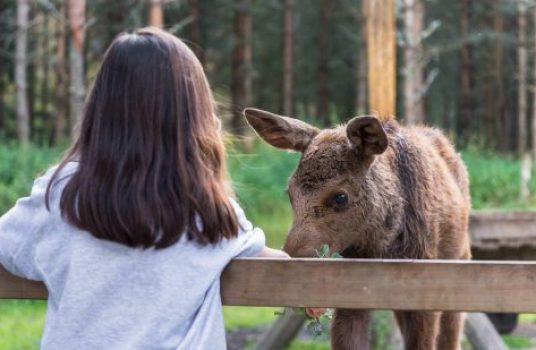 During the moose feeding times you have the best chance to see these amazing animals. Meet and greet our moose. The moose will get served branches, twigs or snacks depending on what their moose keeper decide is on their menu. The feeding usually lasts around 30 – 40 minutes. The feeding area is a smaller area located near the Store/house, which makes it incredibly accessible with wheelchair and gives you excellent photo opportunities. The moose decide themselves when to enter the feeding area. Therefore amounts of moose can variate during feedings. There are currently 7 moose in total in the 10 hectare park.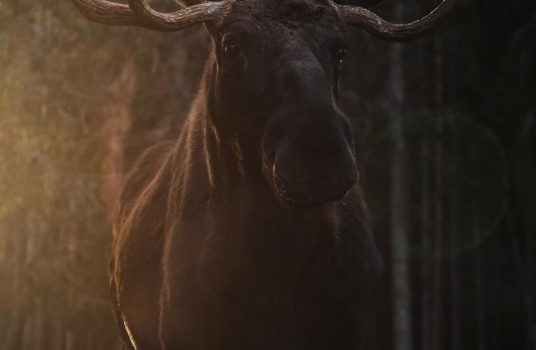 We welcome you for a new, special moose feeding in the early night. Moose are normally active around sunset and feel completely comfortable eating (again) as they are ruminants and eat many times during the day. The feeding will be like a regular moose feeding described in the regular feeding. Depending on when you book this guiding the amount of darkness/night will vary and we advice that you check the time of sunset first if you wish to experience moose in complete darkness. Enjoy a tranquil evening and night atmosphere and possibly the chance of other sights of wildlife in the nature around us. 
Explore our new nature guidings around the moose park in the beautiful Swedish nature with information about local history, wildlife and flora, sustainability and of course moose.