Our location and local area
Dalslands Moose Ranch is located at:
Högankas 2, Dals Ed, Sweden 
It is 2 hours north of Göteborg and right next to the 164/166 road in Dals-Ed, within a stone's throw from Gröne Backe Camping across the road. 
NOTE! 20 min. from us is another activity park and it can happen that some guests end up in the wrong park. Please check your GPS upon arrival or call us if you have any doubts (phone: +46 72 166 29 15).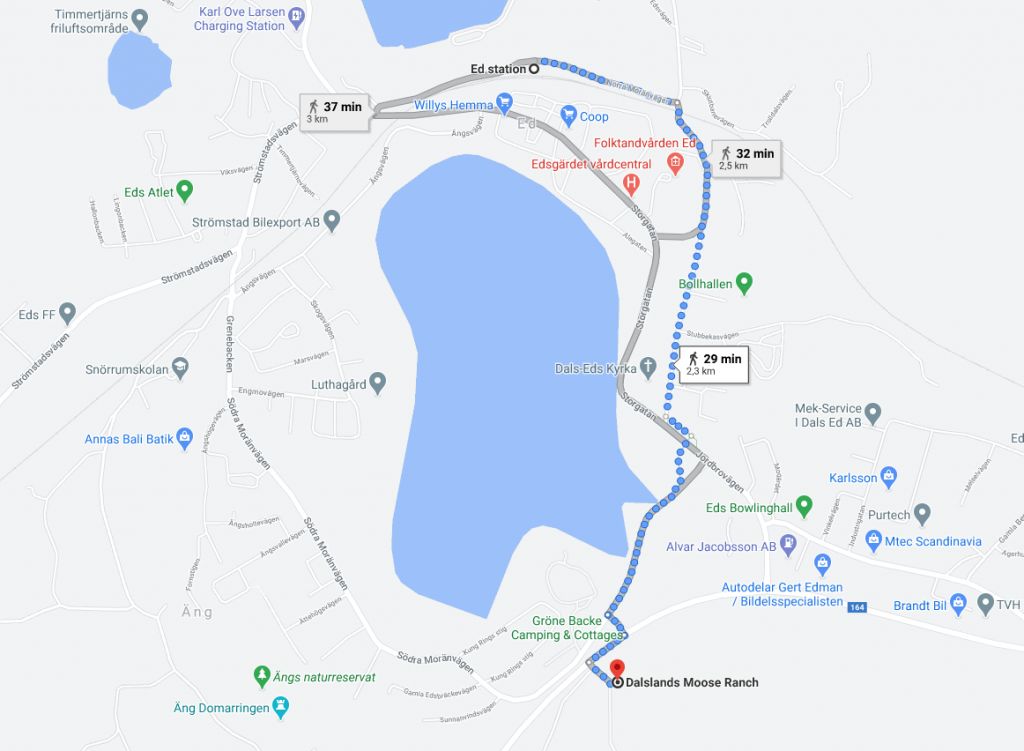 Arriving with train is practical and cosy. The train station is 2,3 km from our park and takes around 30 min. to walk in normal pace. 
The trains are very nice and you arrive at our very small two track train station. It is easy to find around and from the train station you can see the amazing lake, Stora Lee, that is shaped by the ice age. After Stora Lee you will walk through our little town with a couple of stores, supermarkets etc. and come to the church and Lilla Lee, the small lakes. Ed is a town between two lakes. Keep walking a bit further and pass the camping site and you have arrived!
Charging your electric car
If you need to charge your electric car there are a couple options in Ed. 
The closest one is right next to the gas station and is 1 km away. If you have specific charging requirements you can click the button below and will be send to an EV charging map.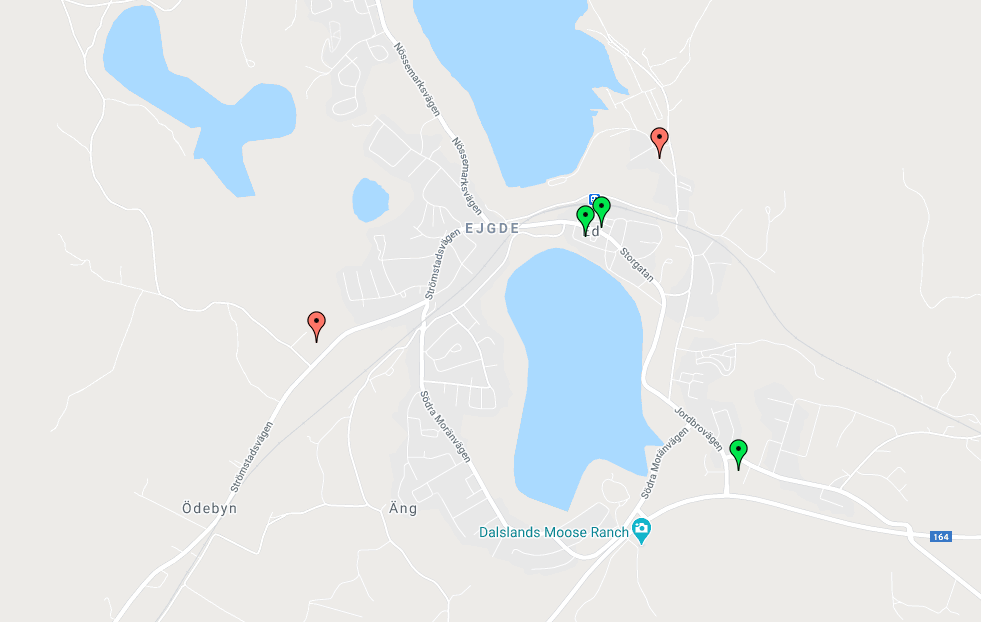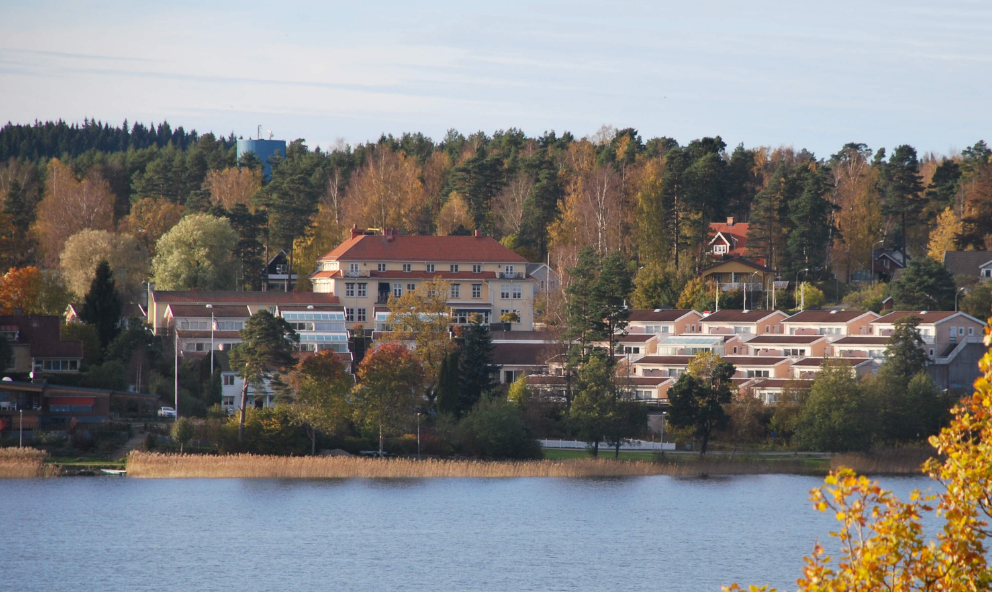 In downtown Ed 2,5 km from our moose park is Hotel Dalsland with small apartments and a beautiful lake view.

Less than an hour away lies the charming and historical Munkedal Herrgård. Hotel, conference, park, forest and  great restaurant.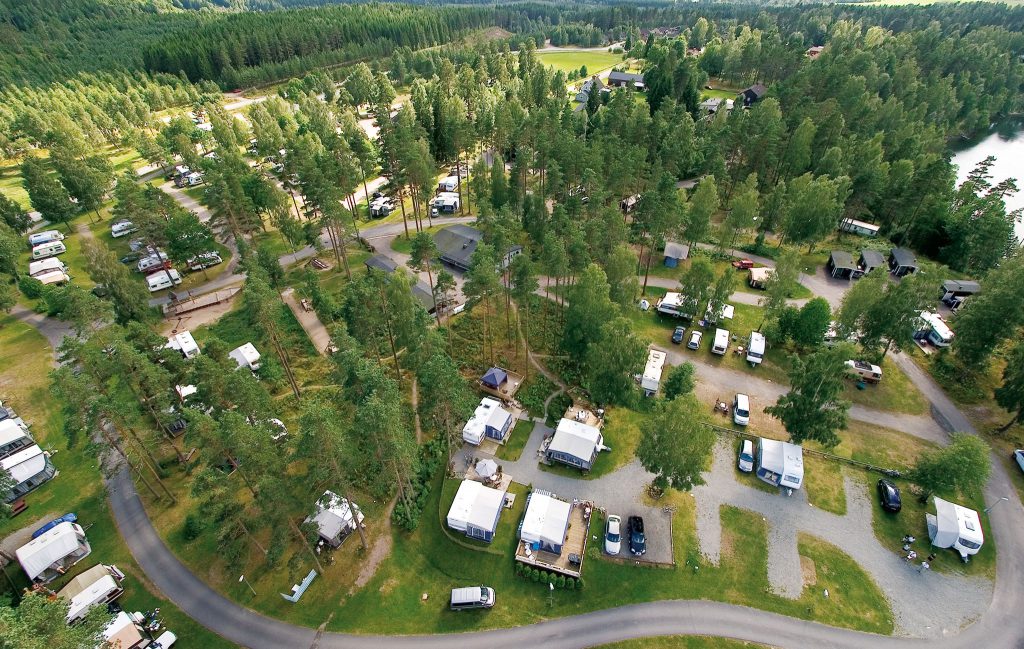 Just across the road is the camping site Gröne Backe Camping where you can rent cottages, mobile homes and caravans.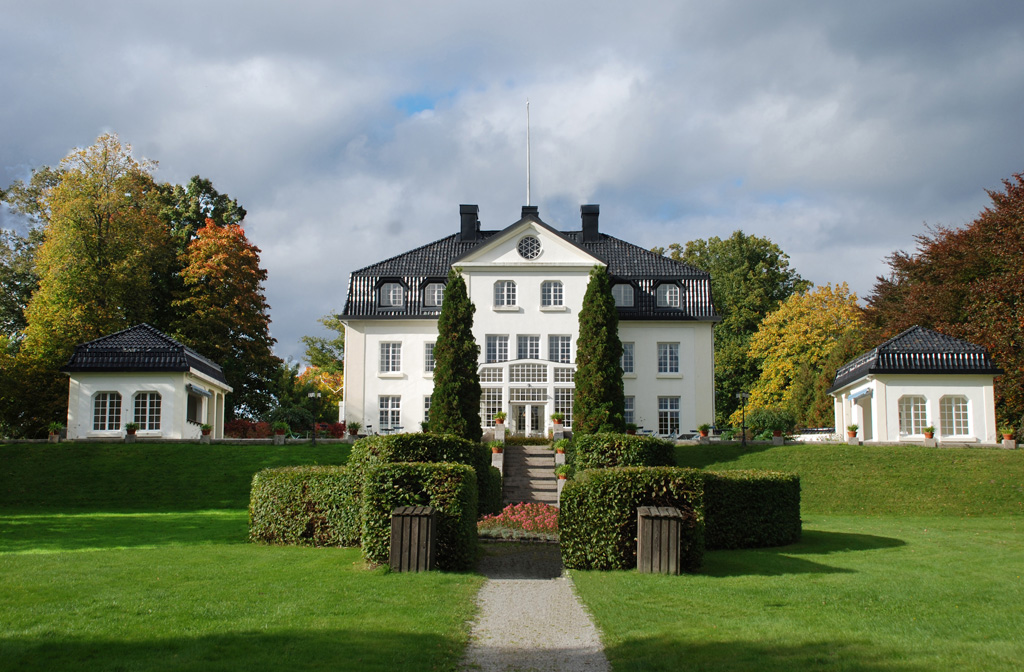 30 km away lay the stunning Baldersnäs Herrgård. It has different types of room and a wonderful park with a lake.  
Book your moose visit today!