TRESTICKLAN NATIONAL PARK
Tresticklan National Park: The biggest roadless and uninhabited forest area in south Sweden
Cirka 20 minuter från vår älgpark ligger Tresticklan National Park. Med en yta på 30 kvadratkilometer är nationalparken det största väglösa och obebodda skogsområdet i södra Sverige. Det är en fantastisk naturupplevelse och vi rekommenderar starkt att du planerar att kombinera ett besök i vår park med denna underbara nationalpark. Det finns olika vandringar och ingångar, men oavsett vart du går garanterar vi dig att du kommer att trivas!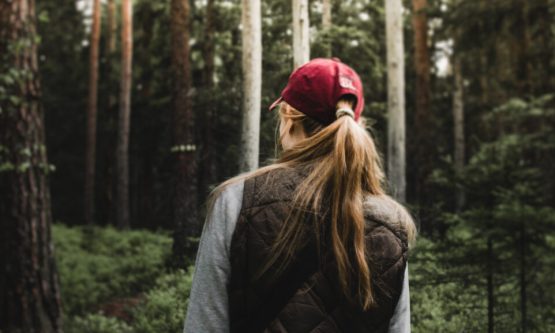 Tresticklan national park is a sight worth seeing when visiting Dalsland. Join us on a 5 hours guided nature hike through one of South Sweden's most beautiful national parks. The landscape is impressive thanks to the geology and the nature will make sure you get some amazing moments while learning about the Scandinavian nature. The tour is approximately 9 km and is set to take 5 hours incl. breaks. On the tour we will lake by many lake views, wonderful moss worlds and endless pine forests. The guide will talk about Swedish nature, wildlife, botanic and Tresticklan in particular.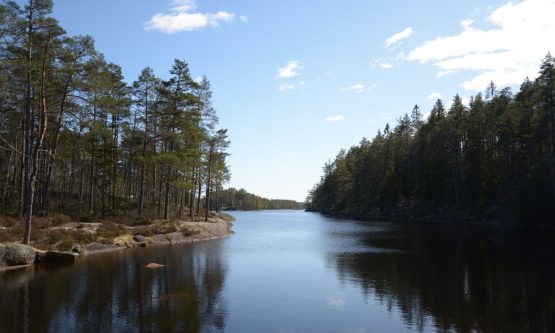 The easiest way to visit the area is to start from the national park's entrance and follow the path that leads into the park.
It's a good idea to bring along a map and compass if you choose to hike outside the trails.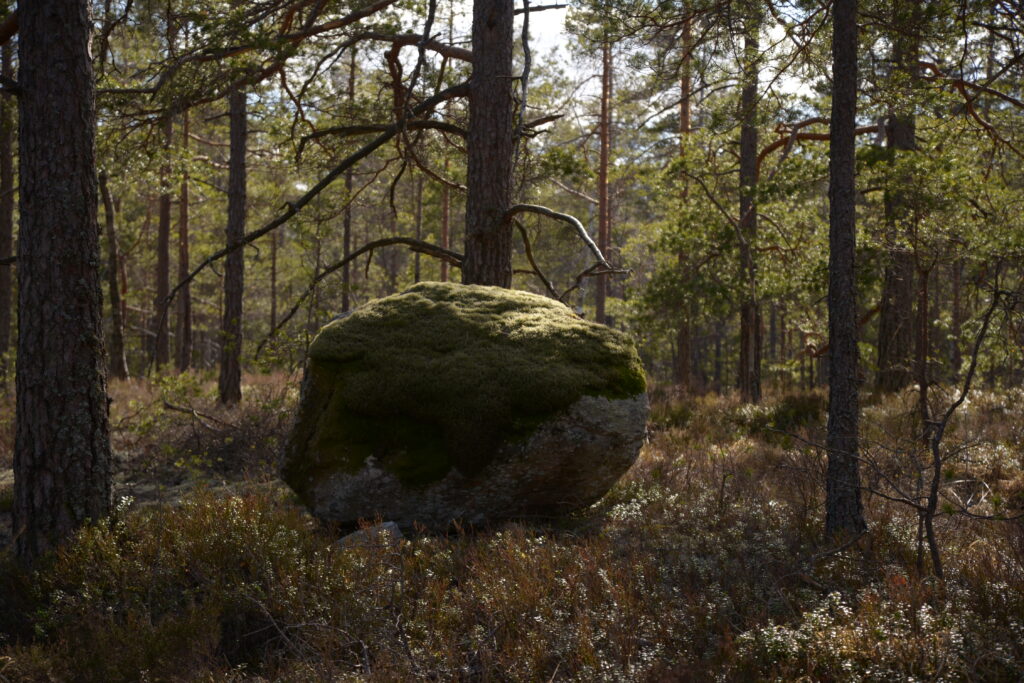 Getting to Trestickaln National Park
Tresticklan National Park is in the Dals-Eds municipality in north-western Dalsland, adjoining the Norwegian border.
The best way to reach the national park is from the east. Road signposting from the highway between Ed and Nössemark. At the car park there is a marked trail to the park boundary (about 0.6 km). At the border there is an exhibition about the national park on a viewing screen. The park also can be reached by hiking trails that start from Dals-Ed and Halden. You can also take a taxi to the entrance from Dals-Ed.
Safety and rules
The purpose of the regulations is to protect the valuable nature in the Tresticklan National Park. You are welcome to visit Tresticklan National Park. Remember that you are not allowed to:
Break off branches, cut down or in any other way damage living or dead trees and shrubs, Erect a building, windbreak, hut or other arrangement,  Ditch or dam, Use nutrient material or chemical biocides, Add lime to soil or water, Hunt, Build a fire; the prohibition does not apply to use of a portable stove or something similar, Pick, collect or dig up plants. Have unleased dogs.