Alla våra recensioner är 100% äkta. Tack så mycket!
Gästbokrecensioner (2020)
Tack för ett trevligt och informativt besök. Vi rekommenderar dig till alla som besöker oss här i Dalsland. 
Bästa hälsningar från Kate H. B.
Hej Moose Ranch Owner, I really enjoyed the time here and the information you gave! Tack så mycket.
Greetings från Tyskland
Det var en upplevelse att mata och klappa dessa magnifika djur. Det var så vackert på erat ställe med blommorna. 
Hälsningar från vår familj
We love the moose ranch. We are here for the 3rd time. My favorite name idea for the cute little moose is Lotte. 
See you next year!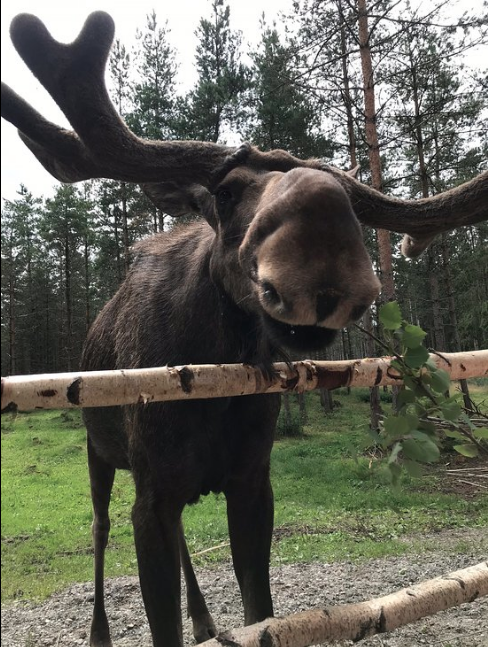 Tripadvisor: Fantastisk upplevelse
Har du någonsin sett en älg? Oavsett ditt svar är det en fantastisk upplevelse att se de majestätiska jättarna så nära och få dem att ta potatis ur dina händer. Vi älskade det! 
De två som tar hand om älgarna är underbara människor, skonsamma mot djuren och super trevliga med människorna. Det är ingen brådska, vi var där i 1,5 timmar totalt, hade en god kopp kaffe i det mysiga trähuset efteråt och satt på pälsfiltar i en fantastisk rustik lantlig atmosfär. 
Facebook: Kommentar (2020)
Vi var där för några dagar sedan och vi hade en "kung" -upplevelse. Riktigt bra service och berättelse om de olika sakerna om djuren. När det gäller platsens historia är det fantastiskt att veta att djuren är under goda förhållanden. Vi kommer igen och rekommenderar detta till andra.
Thanks a lot!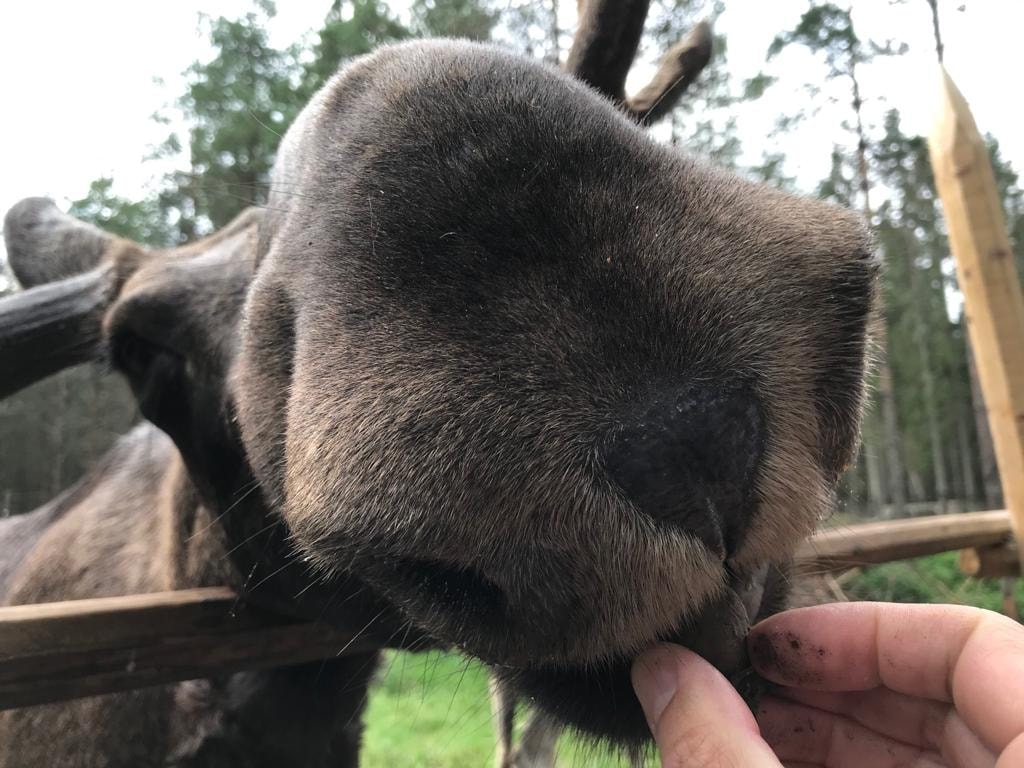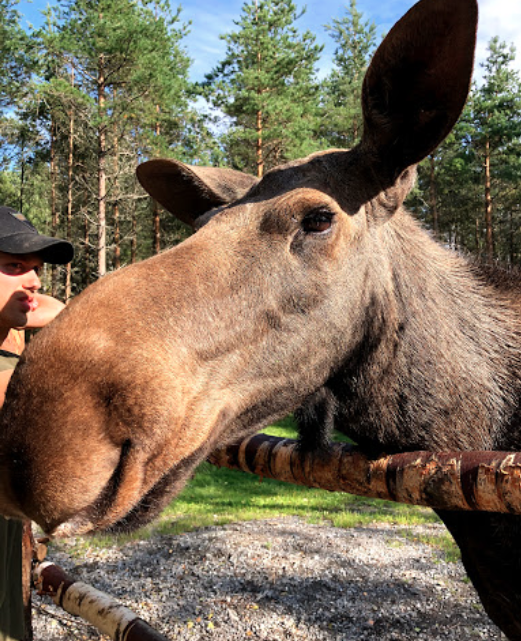 Anlände sent och svängde av spontant efter att länge velat besöka ett älgsafari. Träffades trots denna sena tid av en hjärtlig och äkta behandling! Guiden besvarade med intresse alla våra frågor om älgen som han kärleksfullt visade oss.
Semesterens höjdpunkt!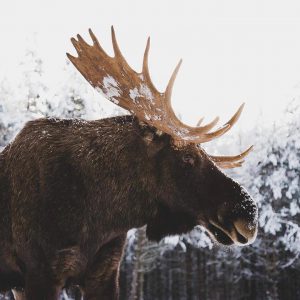 Boka din egen älgupplevelse idag!