Sustainability: For our moose and their nature
We do many projects and try to adapt our work methods to be as sustainable as possible so our moose and planet will remain. Read about how we try to reduce, reuse and recycle resources and some of our current and future sustainability projects. Moose sadly face climate change challenges which we have described on another page. Read more about moose and climate change or continue to read about our sustainability.  
Reducing our resources is great for the environment, our CO2 footprint and it shows to be more cost efficient. Read more about our reducing initiatives below. 
Reusing materials that we once looked upon as waste helps us from acquiring new, costly resources. Read more about our reusing initiatives and plans below this. 
Recycling resources is a process of transforming our resources that we use both internally and externally. Read more about our reusing initiatives below. 
Browse our "circle of moose" and see how we are working in a closed resource cycle. 
We work hard on reducing the amount of external resources we use but running an animal park has many demands that we continuously try to find better solutions for. Here's our current initiatives:
Moose "snacks" from external resources 
Moose trees – see our project "A long term wooden vision" below
The amount of berries we buy from external and instead forage berries ourselves to avoid plastic wrapping and additional cost
External soil, fertilizer and planks for flower/moose snack garden beds
Food waste is costly and by implementing our booking system and a new food strategy we can avoid food waste to a higher degree 
Plastic bags and plastic posting bags for our online store is now being faced out and replaced by 100% biodegradable materials
Reducing clean water for gardening, moose ponds etc. will soon be 

substituted with 

a rain water collection system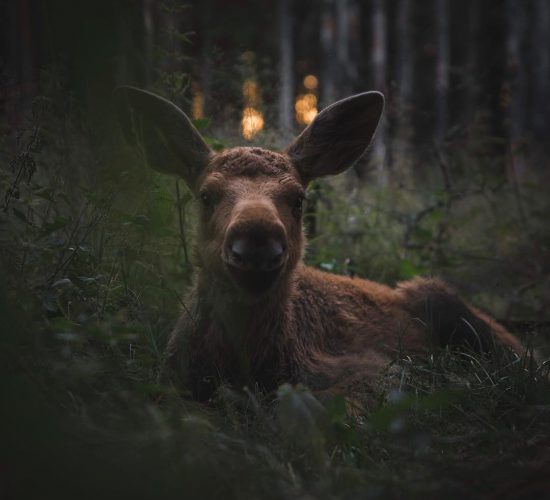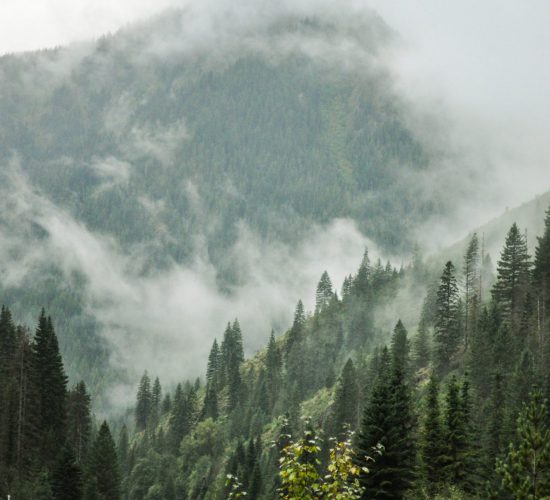 Our moose park and forest area is filled with resources. The question is how to reuse them and we enjoy getting creative and use our resources in new ways! Here's our current initiatives:
Moose eat many trees and twigs but sometimes they are picky so we are collecting the majority of their leftovers to reuse in garden beds and in our compost – read about "Hugelkultur" below
Coffee grinds are reused as snail protection for our flower beds 
Logs of birch and pine are being reused for many structural projects like benches, chairs, garden beds, enclosures and more! 
Through our store we receive large amounts of cardboard boxes which we reuse in both flower beds and for bigger shipment so we save resources on buying even more cardboard 
All cutlery, plates and cups are reused and cleaned on a "ECO" program by the dishwasher
Recycling resources happens in different ways in our park. We are working on creating a circular recycling behavior on most resources. Here's our current initiatives:
Paper hand towels are recycled in our compost as a great resource of carbon to balance out too high nitrogen levels (from moose shit) 
We recycle the majority of our metal, glass and plastic wrapping from our café

Moose eat an impressive selection of plants and trees so their poop is like gold. We recycle moose poop for 2 years so it breaks down completely in our compost to fertilize all plants for wildlife and guests to enjoy 

When our moose drop their horns every winter we collect and recycled them into decoration and antlers tools with a local horn expert   
A bigger selection of ECO-friendly products that are recycled or made from recycled materials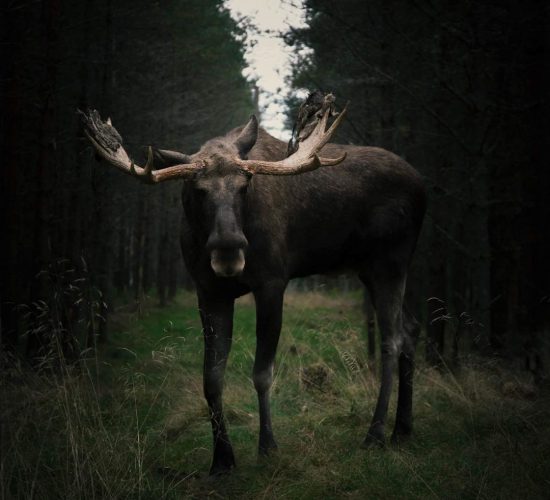 Small but important projects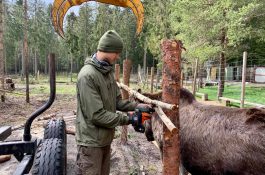 Our edible pine and birch feeding enclosure reuses 30 logs and the moose love eating the bark which gives us the option to show teeth marks.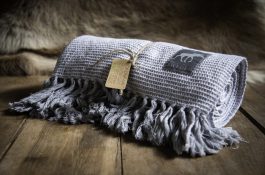 Recycled textile collection
A bigger selection of ECO-friendly products are recycled or made from recycled materials such as bamboo fibers, jute and much more!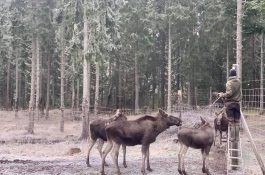 Installing our moose cams which runs on solar power keeps the camera on 24/7. Convenient, cheap and really cool.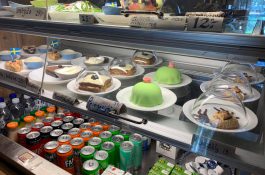 Food waste is costly and by implementing a booking system and a new food strategy we avoid food waste in the same scale.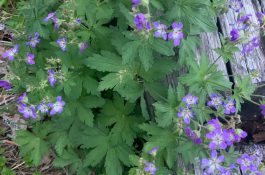 Introducing native plants back into the environment helps sustain the nature we wiped away to get perfect lawns. Moose love native flowers too!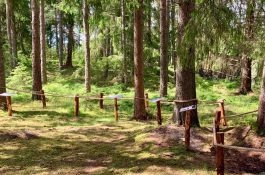 Recycled logs in fact forest
Our informational fact forest activity is made of several old reused pine tree logs. All wooden elements are reused in fact forest.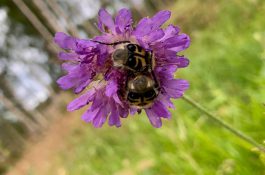 We are introducing more plants and flowers that are a pollinators paradise to attract insects and bees for greater biodiversity.